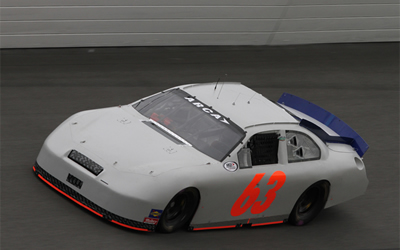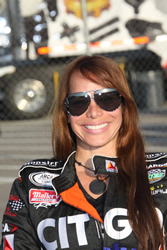 DAYTONA BEACH, Fla. (Dec 18, 2011) – Milka Duno and her Sheltra Motorsports team topped the speed charts once again in the last session of the ARCA Racing Series presented by Menards Open Test at Daytona International Speedway today.
Duno is the only driver, among more than 50, to lead two of the six test sessions on the 2.5 mile track – as she was fastest in the morning session on Saturday as well.
In the final test of the weekend Duno delivered a time of 48.34 seconds (186.181 mph) to secure the top spot.
Duno just missed capturing top speed in today's morning session by only 0.006 seconds – finishing 2nd – and missed being the fastest driver in both of today's sessions by the same margin.
"We worked very hard for this and we earned it," said Duno. "We needed to make some changes from where we were on Friday and it paid off in the sessions yesterday and today. Dave (crew chief) and all the guys on the team were awesome all weekend and we're all very happy with the results. There's still much work to do and that's what we'll be focused on leading up to the February race at Daytona."